We all have different fitness goals and reasons why we train. It's not "one size fits all" and what works for one person, wont necessarily work for you. For example, I wont ever look like this:
But I can live with that.
Obviously, as a PT I want to help as many people reach their goals as possible and if I've learn't ONE thing from it....it's listening to what works for you. Sure, I can say eat this and that, train x amount of times, lift this is this way, etc etc. But what I really want to know is:
'What do you love doing?"
"Why are you doing it?"
"What habits can stay and what can go?"
"What helps you and what holds you back?"
"Would you rather swim in a pool full of Nutella or a pool full of maple syrup?" (Just asking for a friend.)
Fitness and health is personal. I don't write blogs to make people think "Oh god, I'm meant to be doing all these things!" I write them in the hope that you get curious about what you're already doing and what could help.
It comes with the territory that people assume as PT's we know everything and we practice it everyday. But we don't work ALL the time. We're normal too. (Maybe not Joe) But yes, this is our job, and yes, we get to learn and practice regularly. But we definitely aren't perfect.
So if you don't take our word for it. Take our members. I asked some of our members to fill me in on how they do it. So take it away CWX Tribe, we're proud of you.
Chloe (PT client & gym goer)


1. When did you start your fitness journey?
I've been a casual gym-goer for about 8 years but properly got serious about training about 2 years ago.
2. What are your current fitness goals?
To get stacked AF. Although I do have a few performance based goals (hi, 50kg bench press and 100kg deadlift), my main focus is definitely to build as much muscle and get as strong as I possibly can.
3. How are you working towards them?
I'm pretty lucky to have the Queen of Programming serving up my training and pushing me towards my goals. Rach trains me twice a week and then I do 2-3 solo sessions a week following her plan to keep me focussed.
4. How do you motivate yourself?
I have such a consistent routine now that I almost feel like motivation doesn't play as much of a huge part as it used to. I turn up on my scheduled workout days and rest on my rest days – I might not always feel like reaching for a PB every session but just showing up is the most important thing for me. That being said, it's pretty empowering to start seeing gains and there's definitely an element of wanting to make your coach proud, so that's a good motivator. Oh, and coffee obvs.
5. How do you handle nutrition/stress/sleep day to day?
I track my nutrition using Nutracheck and I get a bit nerdy about meal planning and batch cooking each week. It keeps me consistent and helps me to make sure I'm hitting my nutrition goals. I tend to go to bed ridiculously early most nights, like the secret 90-year-old woman I am, so luckily that's not much of an issue. Life stress? Still working on that one, but coming to the gym for a natter and a laugh pre/post workout definitely helps.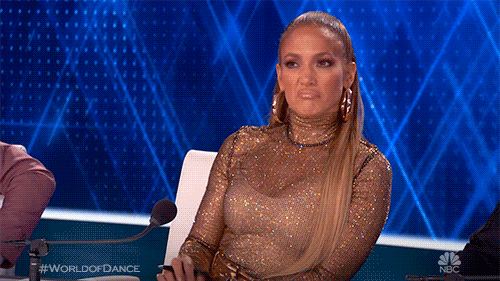 Jessy (@jessyellen_fitness)
1. When did you start your fitness journey?
I would say probably when I was around 18 (6 years ago). But I think it was a rocky road until august 2020.
2. What are your current fitness goals?
I am currently in a building phase looking to build some muscle and better my physique. The plan is to diet down in August to see where I am at!
3. How are you working towards them?
I work very closely with Georgie Cooper (@coachedbygeorgie / @__georgiefit on Instagram). Georgie is an online womens lifestyle coach. I've been with her since august 2020 and she's taught me all I know about balance and stages of the journey. Previously I was stuck in a yo-yo dieting trap. I say trap because I feel it is societies ideals that trap you there (e.g. must be lean in summer etc). I'm now an ambassador for Georgie's brand and my aim personally is to help spread the word you don't have to be lean all year round.
4. How do you motivate yourself?
It's impossible to rely on motivation, trust me if I did I would never train as my lifestyle is what most people would class as 'busy'. I rely on determination not to fall back to how I was. I surround myself with people that care about my success and happiness. It's one of the main things that draws me to CoreWorx is you actually care about every member that walks through them doors. It isn't just money, Joe and Rach reached out to me long before I was a member and supported my Instagram. It's clear you want all your members to reach their goals.
5. How do you handle nutrition/stress/sleep day to day?
Stress management is poor tbh. My lifestyle brings with it unavoidable stress. With the rest of it, the accountability of a coach and my determination not to fail.
Laurie (Gym Goer)
1. When did you start your fitness journey? I first got into fitness about 15 years ago as a teenager. I was a naturally skinny kid and wanted to be as big as my friends.
2. What are your current fitness goals? I'm currently aiming to add about 5-7kg of lean mass over the next 2-3 years. The majority of my programming is from @mindpumpmedia
3. How do you motivate yourself? Strength training has been habitual for me for all of my adult life so I'm never really in need of motivation as such. If I am ever in need though, I dig out the old Steve Cook Optimum Nutrition ad on YouTube and watch that!
4. How do you handle nutrition/stress/sleep day to day? I have the same breakfast every day, eat 2-3 pre prepped meat/rice/veg and then get the remainder of my calories from whatever I fancy. I count my calories and protein every day and adjust accordingly depending on how I'm progressing. I aim to switch off from the world by no later than 8pm every night, dim the lights, west blue light blocking glasses and read for an hour before going to sleep around 9pm. I generally don't use an alarm so that my body only has to wake up.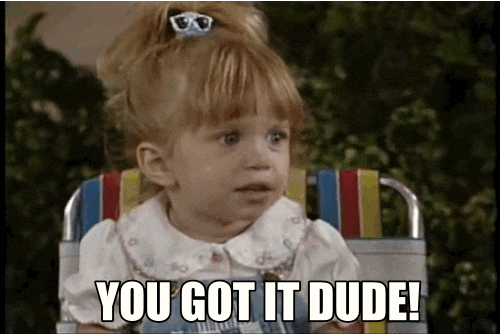 Lauren (PT Client during pregnancy)
1. When did you start your fitness journey?
I've always been a stopper and starter when it comes to fitness journeys - only reflecting on this question do I realise this. I tend to set myself a challenge and work towards that. For example, in 2018 I booked a half marathon in the May for the October, without being able to run further than a mile. In 2017 I had a weight loss goal for my holiday that year. So based on all this, I'd say my fitness journey started when I set myself the challenge of getting fit in pregnancy in January 2022 after passing the first trimester.
No doubt the next challenge will be post baby outlook.
2. What are your current fitness goals?
My current fitness goals are to keep challenging myself with weekly targets in terms of exercises and the weights I can lift - without the strain on the pregnancy. I don't want to be defined by my pregnancy and just be a 'vessel for a baby' during this period. There is no weight goal, but just the end goal of being able to recover better after birth is the ultimate endeavour
When the baby arrives, I also would like to have the energy to maintain what will be a stressful first few months, by exercising now and looking after my fitness, I am hoping to do this.
3. How are you working towards them?
By training twice a week with Laura and in March I also set myself an additional challenge of 45 minute walks every day. Averaging 14 miles a week it was a challenge I enjoyed at a good time in my pregnancy. I am hoping to do another (slightly smaller) challenge in the final few weeks of pregnancy, when perhaps my motivation will slip due to tiredness and the aches on my body.
4. How do you motivate yourself?
Working out solo (I have previously used apps like FIIT) , I tend to give up easily and do 7 reps rather than 10 or 12 which is a better workout. Working with Laura as my PT, I have the accountability and motivation to complete the reps in full, knowing that it can be done. Laura also encourages me to choose the 6kg weight rather than what I see as 'easy' 5kg. I think my motivation is having a distraction from the noise and how I feel after a work out - especially the short workouts that Laura has designed for me. As you can see from previous answers too, if I have a challenge, I tend to stick to it in full.
5. How do you handle nutrition and general stress management?
Generally nutrition and stress management is okay for me, I'd say during the pandemic my nutrition wavered which is not uncommon. The pregnancy I am currently going through has not only eliminated foods/alcohol that NHS guidance advises us to stay away from, but in some instances put me off certain meals thanks to a bad experience of morning sickness. A good example of this is Chocolate which I didn't have for the first 5 months of my pregnancy (previously this was a daily ritual for me).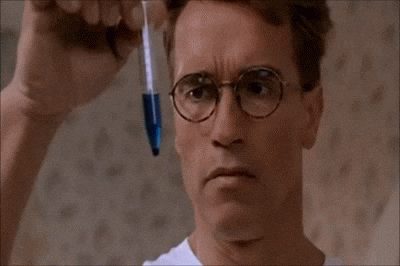 Everyone is an individual and unique here at CWX. We celebrate that and your own journeys.
Like our vibe? Join us here: https://www.coreworx.co.uk/contact-us