If CoreWorx had a restaurant...
At CoreWorx, a lot of our day is spent talking about food, so much so we are rebranding. We shall now be opening as a restaurant: "CoreWok" (as named by Joe).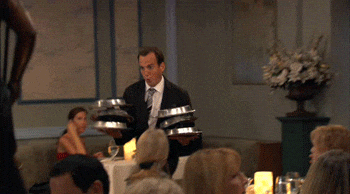 Your menu for today is designed by the three of us. You have breakfast, lunch and dinner ON US!
(Technically you will have to get the ingredients and cook them, but that's all part of the unique experience here at CoreWok.)
You just wait and see, michelin stars are just around the corner, critics will exclaim that there's no better place to eat in THE WORLD and we'll have people begging for our secrets. So you better steal them now before we become far too popular.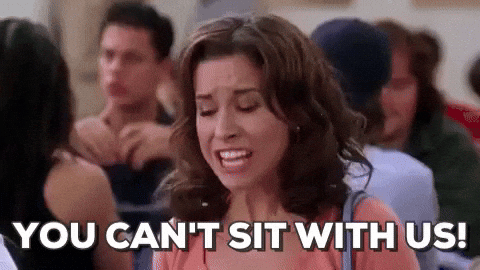 Todays Menu
Breakfast by Rachael: The Overnight Weetabix Craaaaaze
Serves two in a big bowl: 1 wheetabix 40g bitesize shredded wheat 100-200ml milk (enough to just cover) 300g Greek yog 25g protein powder (we're a fan of golden syrup flavour) 30g biscoff spread 1 banana 1. Crush wheetabix and shredded wheat into a bowl 2. Pour enough milk to just cover and press down to create a 'base'. 3. Mix protein powder into Greek yog and cover the base with a thick layer 4. Pop in the fridge over night 5. Slice banana 6. Microwave biscoff spread for an easy pour and drizzle over the top. Switch out the yog flavourings and fruit/ sauce toppings Approx 360-400cals and 28g protein per serving👌🏻 Simple but tasty.
OR
Easy Protein Pancake Stack
Warburtons pancakes (3 little scotch pancake ones)
100g of 0% fat greek yog
9g of strawberry protein mix with the yogurt and choice of frozen berries
(Under 400cal brekkie)


Lunch by Joe: Grab and Go
1/2bag of Italian Mix Leaf Salad
Drizzle of Balsamic Dressing
2 fillets of Chargrilled Chicken (Or Squeaky Bean Chargrilled Mini Fillet for Veggies)
Half a Beetroot (chopped)
1/2 a pot of supernutty whole food salad with soy and ginger (from M&S)
1/3 pot of Low Cal Coleslaw
1: Shove together, mix and go. Big bowl under 500cals


Dinner by Laura: Pulled Jackfruit Soft Shell Tacos with Avocado Salsa
1 tin jackfruit
Spices: garlic powder, cumin, paprika, chilli powder, ground coriander
1 onion
3-4 garlic cloves
Flour or corn soft tortilla wraps
1 Avocado
6 Tomatos,
1 Red Onion
1 Bunch Coriander
1 Lime
Low fat sour cream
1 Chilli (optional)
1: For the tacos, drain the tinned Jackfruit and marinade in 1tsp of each garlic powder, cumin, paprika, chilli powder and ground coriander. Allow to dry out, you can prep this the day before! If not just mix best you can and pop in oven on a very low heat to dry out a bit. Makes it bit crispy and tasty!
2: Fry up one onion (sliced), followed by garlic (finely chopped or grated) Add in some of the left over spice mix along with salt and pepper. Chuck in the marinaded jackfruit and fry. Add chilli if you want some heat!
3: Heat up corn tortillas in the over to make nice and crispy (But not rock hard to can't wrap your tortilla)
4: For the Salsa, literally just smash the avocado, chopped up the tomatos and red onion nice and chunky. Squeeze in some lime, rip up coriander and mix with salt and pepper.
5: Assemble! Add some sour cream if you fancy!
(Two tortillas under 600cals)
Bon Appetit!