Journey of a CoreWorx Member
It's really hard to describe what life at CoreWorx is like. I could tell you how much Joe loves Skittles or how much Rach laughs or how ridiculous my dog voice to Tilly is, but I'm not even sure that reeeaaaaally goes far enough.
I thought about doing an interpretive dance to convey the emotion and true character of the gym.
I thought of hiring a blimp to fly over Kendal with that would spell out COREWORX IZ DA BEST.
And for a fleeting second, I entertained the idea of hiring a barber shop quartet to sing "Oh come on a join us."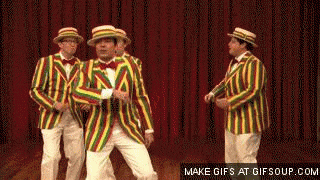 But it still didn't go far enough.
Then I decided to accost one of our members to do my job for me. The wonderful Chloe Nacci. Thankfully she agreed and told me her story of how she came join the CWX crew.
Chloe and The Gym (A Tale)
Once Upon A Time, a girl moved to the North and was keen to find a local gym.
"Before joining CoreWorx, I used to run a few times a week and regularly got out onto the fells with my dog at weekends. A mate at work was a member at CoreWorx and recommended I pop in to have a chat, then I met Joe and shortly after that I met Rach, and the rest is history!"
Walking into the gym that first day was a little anxiety inducing but after the warm welcome and encouragement, she knew she was in safe hands.
"Now I've been a member for 3years. From being a member I've learnt that I am capable of far more than I ever thought, not just in terms of strength and progress but also in confidence and self belief."
Being satisfied that the gym was equipped with everything she could ever need to make progress, she found a surprising thing.
"My favourite thing about CoreWorx is the family vibe. I love being part of the crew and everything that entails, from collectively celebrating everyones wins to pitching up early for a natter. It's become a place I love to be."
But like every great tale, our protagonist has to make a meaningful discovery.
"The most important thing I've learn't is that consistency is everything!"
And every great story needs a hero. And in this tale, it is in the form of one very strong, awesome Personal Trainer (whose birthday is also today!)
"Training with Rach is probably the highlight of my week, with top tunes and a lot of laughs, her coaching has me striving for some mad gains this year. While I fanny around and wonder how big my biceps can get, Rach's expert programming means I'm consistently moving forward, hitting PB's and enjoying training more than I've ever done before. So, if you're looking for a coach, 11/10 Would recommend."
And then a dragon appeared and burnt the gym down to the ground and no-one was ever allowed to go again. And the world was sad that no one could experience the wonder of CoreWorx. Everyone who wasn't a member felt like an idiot, and wish they'd experienced the friendliest gym in the world.
The End.
Lucky for you, the end of that little adventure was a lie! We haven't burnt down and we survived a pandemic. WE ARE STILL HERE. And to celebrate 4 glorious years of CoreWorx, we are having a little shindig.
COREWORX OPEN DAY 5TH MARCH
8am-3pm
We have amazing events throughout the day and the best bit is that it is absolutely free. All you need to do is book your slot by emailing us at info@coreworx.co.uk with the header of what you'd like to book in for.
The Timetable for Day
Classes
9am-9.45am: Saturday Sweat Taster
10am-11am: Group Training Taster
Gym
8am- 3pm: Free Gym Access
9am-12pm: Bookable Gym Inductions and Consultations
Bits and Bobs
Discount of "If I Can You Can" and CWX Clothing. Snacks and Drinks
Discount of CWX Memberships
So come and find out first hand what CoreWorx is all about. Don't just take my word for it...Even though I am always right. #SorryNotSorry
(Should have ordered the barbershop quartet to play me out...)