Spring Clean Your....LIFE
Pt 1: Spring Clean You Diary
The sun has started to show itself, flowers dotted around and it's not as deathly cold as it was before. *Slowly defrosting*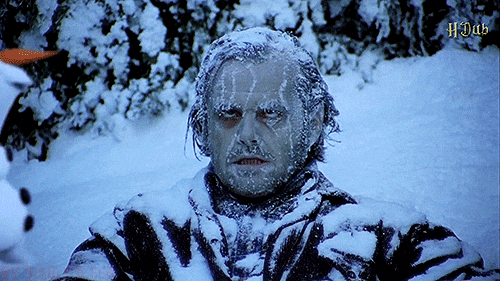 It's Spring people. And what better time to start sprucing up our routine.
A few months ago, I did an experiment on "How To Be Healthy". If you haven't read it, go back and give it a look over.
Part 1: https://www.coreworx.co.uk/post/what-is-healthy-part-1
Part 2: https://www.coreworx.co.uk/post/how-to-be-healthy-pt-2
If you massively can't be arsed (no judgement), here's a super quick summary:
From my very accurate and scientific experiment, my conclusion was that in order to make healthy habits a regular fixture in your life, they have to be non-negotiable. Things like doing enough exercise, drinking enough water...you get the drift.
There's no denying that life gets in the way. I can guarantee everyone reading this will have said:
"I really should be (eating more fruit, drinking more water, exercising more, sleeping better, all the habits we haven't got round to doing yet.) "
So, let's use March to spring to clean our routine to make space for these good habits. No more excuses.


Benefits of a good routine


Benefits of managing our diary are:
We feel energised

We feel happier

We feel more productive

We see an improvement in our relationships

We have more time for fun and hobbies

We are able to reduce stress

We increase our quality and quantity of sleep
Basically, it's just good. We know this, I know it, you know it, everyone knows it. But it's not easy to overhaul a routine. On average it takes 66 days to make a new habit automatic (but anywhere between 18-254days). You have to do it every day. And let's face it, a lot of us don't.
Problem Areas
Let's look at a routine that is all too common. (It hasn't taken much imagination from me to come up with this, let's just say that.)
Wake Up: Alarm set for 7am, hits snooze around 3-4times.
Morning Routine: Wakes up late for work, rushes to get ready and heads out, hoodie on backwards, pants inside out.
Commute: Drives to work in rush hour, shouts and gets all worked up. Forgets to drop kids off at school.
Pt1 work: Arrives at work stressed and late. Realises they haven't eaten breakfast and grabs a snack bar on the way in. Settles in for the morning.
Break: STARVING and tired. 3 coffees and a breakfast bap, with snacks and more snacks, anything they can get their hands on.
Pt2 work: Buzzing from caffeine and gets grumpy as it wears off. Slump at 4pm. Angry that their desk is not comfy to nap on.
After work: Picks up the kids, drops them home, opens the fridge to work out what to cook. Has absolutely no idea so ends up making a combination of mouldy, old broccoli, 1.5 fish fingers and a side of plain spaghetti.
Slumps down on the sofa and has enormous guilt looking at their step counter:
"You've done 2000 steps."
Walks on the spot for 5mins then decides thats enough.
Bedtime: Reads the news and scrolls through social media till midnight. Can't sleep. Realises they haven't showered. Too late.
It's chaos. That's the only word for it. Some people can make this work, and if you are out there, please drop me a message and explain your secrets. But the rest of us muggles can't live like this.
You're just winging it. You wouldn't go up a mountain in your flip flops with google maps as your guide (you will fall off a cliff.)
We have to be prepared, we have to be ready, we have to know the best route up the mountain to make it efficient and pleasant. That doesn't mean you can't check out a different route from time to time, but at least we know the best way to get to the top. Key is prep.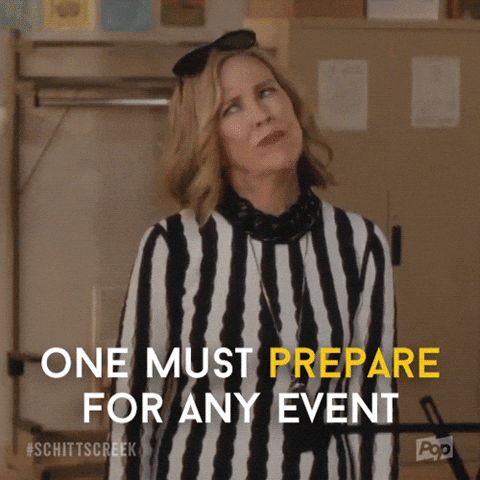 What can you prep:
Mitigating these pit falls is a good way to start and the best way to do that is in preparation. Below are some ideas of what you can prep to help give you more time in your day.
Week before:
Meal Plan- plan your meals for the week and do the food shop for those meals

Book in your workouts, exercise classes or PT sessions (check out https://www.coreworx.co.uk/cwx-group-coaching for our schedule of classes)

Any commitments or fun things
Night Before:
Prep breakfast (Eg: Overnight oats/ Breakfast muffin/ Frittata)

Lunch and snacks

Phone off or on airplane mode at the other side of the bedroom.

Set a regular bedtime and stick to it (technology off 30mins before)
Wake Up:
Alarm set and phone other side of the room so you've got to get out of bed to switch it off

Water bottle ready for morning to start hitting that water target
Using "dead time"
What I mean by "dead time" is time in the day that is perfect for doing very little, or getting sucked into that vortex of procrastination. Examples are:
Commute: If there is ANY way you can make your commute a physical one, try it.
Walk to work= you've done your steps. Cycle to work= You've done your cardio. Listen to a podcast, music, meditation app or audiobook=You've done done something fun and calming
Break times: Set alarm for water to remind you to drink it, go for a walk outside, get your steps in, eat your snacks prepped already, stretch.
After dinner: Anything you love, fun, family, games, meal prep for the next day, early night, chill bath, anything that makes you happy.
I'm not going to prescribe a routine. That's not helpful, plus you know your life better than me (I would hope so or I'd be very creepy.) But using a diary or even a piece of paper stuck on the fridge will make an ENORMOUS difference. Get prepared and buy yourself more time.
The next two weeks I'll be exploring how to spring clean your diet and your fitness workouts.
It's time to feel calmer, freer and happier. It is spring after all.
L x
Off Menu- joe
Sparkling Elderflower with Cold Stone and ice sprig of mint and slice of pink lady apple
sourdough half and half with various butters
Starter of white wine risotto with accoutrement seafood platter- scollps king prawns whale steak
Drink- Swan Blonde/ Ameroni
Main- Fucking Massive Argentina rump steak, wagu steak with skinny fries- Mcdonalds on a good day (no burnt ones some peasant can pick them out) Salad with beetroot pepper cucumber banging balsamic dressing smoked chipotle dressing garlic