Top 10 Reasons CoreWorx Isn't Your Ordinary Gym...
Joining a gym is a unique experience. There are over 7200 gyms and fitness centres in the UK so you're going to have 7200 different joining experiences (if you really want to, whatever floats you boat).
But from my own personal experience, I feel there's a common and unspoken cycle that happens when you first join a gym. Please refer to figure 1:
Fig. 1
And round and round we go. At CoreWorx, we don't want members to feel lost or confused. We want everyone who steps through our doors to feel welcomed, driven and supported in their goals. So how are we different from all 7200+ gyms in the UK? Let me count the ways....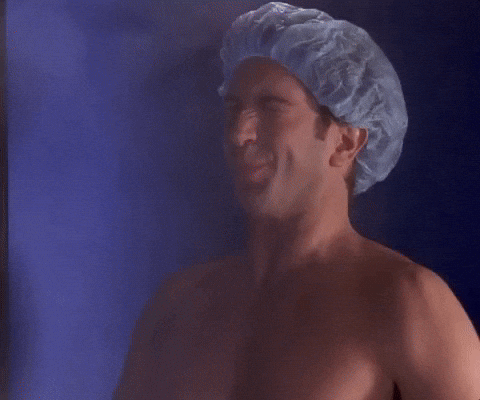 Top 10 Reasons We Aren't Your Ordinary Gym


1: We Care and Take The Time To Know All Our Members
We purposefully have a small membership number so we can offer a personal experience for everyone. We know your name (not in a creepy way), your goals, we love a chat and to support you at any point in your fitness journey. We genuinely care about each and every one of our members.
2: Spread Over Three Floors and Outdoor Patio
Most people don't realise just how big we are (that's what she said). We are spread over three floors AND an outdoor area too. There's space for everyone.
3: Variety Of Membership Options For Everyone
Whatever your budget, whatever your goal, we have an option for you. Check out full options here: https://www.coreworx.co.uk/cwx-gym We've also got group and PT add ons too, check out here for full details: https://www.coreworx.co.uk/cwx-group-coaching
4: Classes Included in Every Standard Membership
Our gym memberships include free access to our Capacity classes. A 30min class, ideal for some accountably, banter and a guaranteed sweat.
5: Combined 15 years of experience in PT and Fitness
Between us we have a total of 15 years coaching experience in health & fitness. We've worked with a variety of people from various backgrounds and we've all got different specialities. Anything you need, we've got you covered.
6: Group Coaching Class Available with CWX Directors Joe & Rach
We have a unique class that acts like a semi private PT with CWX Directors, Joe & Rach. Let's get one thing straight: This is not a class. This is progressive strength training in a group environment. This is shared learning and support from the group. This has a different monthly focus. This is pretty bangin'.
7: Over 43 individual stations and a million and 1 exercises
Our gym has everything you could need for any goal. We've got (deep breath) Sled Track, Plate Loaded Machines, Kettlebells, Barbells, Cardio Machines like Rower, SkiErg, Running Machines, Stairmaster. There's dumbbells, cables, smith machine, bands, jump boxes, benches, ropes, climbing wall and much, much more. You'll never get bored, and if you're not sure how to use ANYTHING, we can show you and adaptations too!
8: Wireless Access Seven Days A Week
We are open everyday 4am-11pm. Once a member, you will get wireless access to the building through the GymMaster app, where you can track your sessions and book classes.
9: Personal Training Available
All three of us are qualified Personal Trainers and we take pride in being more than just giving you a box standard programme and telling you to crack on. We meet you, create a programme based on your goals and look at mindset, nutrition and habits.
10: Banter
We are number one at banter. Just saying.
If these aren't enough to persuade you that we might just be the gym for you, the why not see for yourself by booking in a gym induction here: https://www.coreworx.co.uk/contact-us