What are you talking about when you say CWX Group Coaching?!
CWX Group Coaching Membership is a brand new package offered to everyone who wants to join the fam here at CWX.
First things first...It's not a class.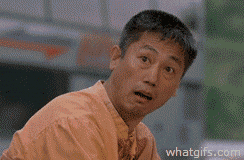 "So what is it!?" I hear you cry! Well, I went on a mission to scout out all I could about the brand new programme, how it works, who is it for and why do it!?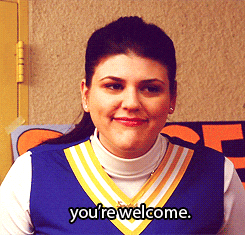 What is CWX Group Coaching?
Group Coaching is specific for "progressive strength training in a group environment." Imagine a semi-private PT session with a group of like minded, supportive and fun people. Each month has a different focus that is specially designed to get you results, whilst learning techniques of strength training in a safe environment. The aim is to improve overall strength by fundamental lifts and accessory work. Think deadlifts, squats and rows. Client to trainer ratio is 6 to 1 to make sure we can offer the best advice we can.
Why do it?
One of the hardest things about training is getting our asses into gear, getting out into the cold dark and rainy winter eves, planning a session that you like and actually giving it 100%. That is hard. One of the BEST ways to combat this is to be held accountable. One study has shown that people had a 65% chance of hitting their goals if they told someone they were going to do it. Not only that, but those odds rose to 95% if they said they'd meet with that person in rl. You work harder, maybe you're competitive or maybe you need us yelling "YOU GOT THIS!" Plus, you don't even need to trawl the internet and plan your own sessions or even worst, rock up with no idea what you're going to do and end up walking on a treadmill wondering if you'll grow a six pack. (#NeverGoingToHappen #Sorrynotsorry)
Whose it for?
Anyone!
Yes I see you with your disbelieving eyes, but its true! It's for anyone who can commit to at least 3months.
Dont worry if you're not advanced or never lifted weights before or never been to a group! This is hands on coaching, with us guiding and supporting you. You'll notice the difference, I swear.
When is it and how do I sign up?
On sign up you'll choose to be a Morning or Afternoon Group-er. These are on at 6am and 6pm on a Monday, Wednesday and Thursday. We advise people to do all three sessions a week for maximum results BUT if you can't commit to all three there's always flexibility. Sign up is easy, just hit the button below. See, I made it well easy for you so no excuses.
Group Coaching is in our downstairs studio!
Bring water, be on time and bring your best banter.
As always, if there is anything you want to find out about or have any questions, just ask! We are happy to chat through the best option for you.
Just call me the fountain of knowledge,
Laura x